3 Virtues Lead Generation Companies Should Possess To Win Big Accounts
Top lead generation companies like The Global Associates strive hard to have some big accounts under their belt, these major accounts make your reputation besides giving you a cushion against the occasional bad times. The fat accounts offer big incentives, too, to lead generation companies, big corporate companies having big budgets and offering bigger opportunities and bigger rewards. However, dealing with corporate clients has its own challenges.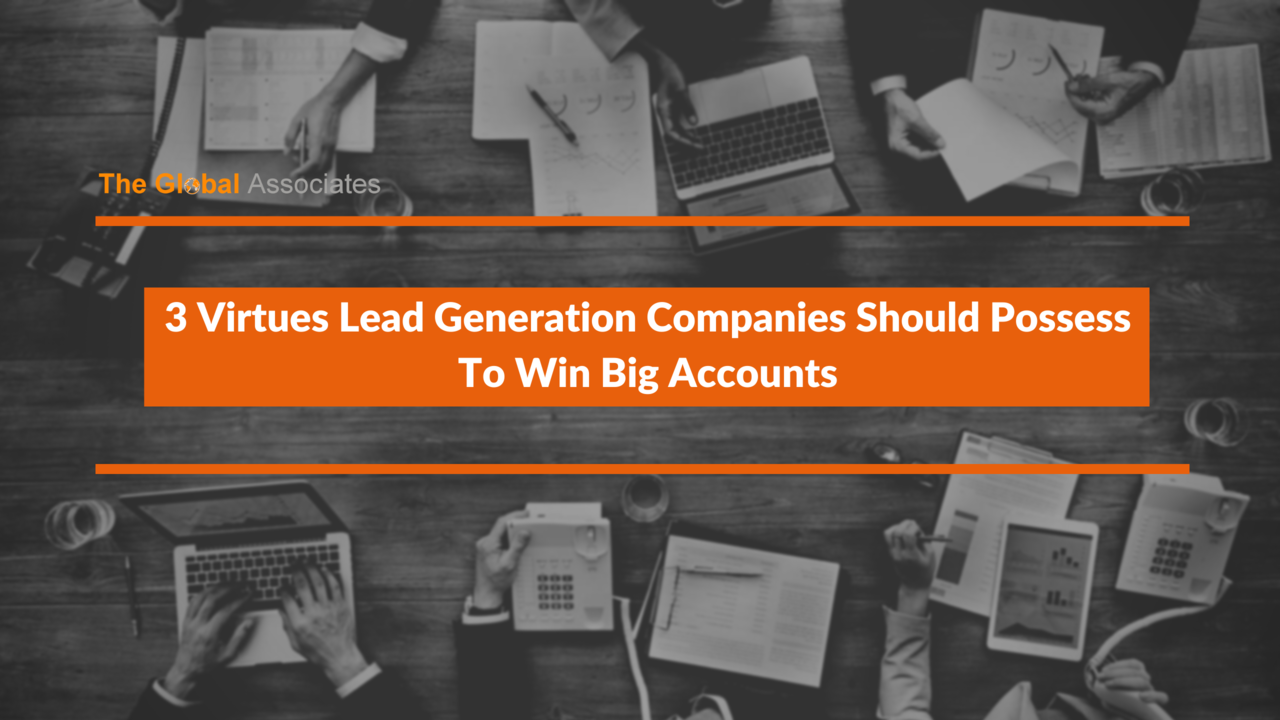 The requirements and processes of large corporate clients are often complex and complicated, working with them is a great challenge for lead generation companies, especially in the beginning. You cannot aspire to step into the big arena until you have the right mindset and requisite capabilities. Following are three virtues you must possess to be able to win some major accounts.
· Solid infrastructure
The big organizations never like to deal with a fly-by-the-night vendor, you must have a solid infrastructure to appeal to them. Corporate clients cannot afford losing time and resources going for a new vendor every now and then, they deal with organizations that are likely to be around for a while. Demonstrate your capabilities and strengths to convince them you are here to stay for a long time and have good, solid infrastructure to do their bidding.
· Capability:
Unless you possess the requisite capability, don't expect the corporate giants to even consider your request for the project. Compile an impressive portfolio to demonstrate that you have previously dealt with big clients and showcase your capabilities to satisfy them. Plan your presentation in a way that shows you are good enough for their job even if you haven't yet handled a major account.
· Have their needs and requirements as your first priority
Don't brag about your prior achievements, focus on their needs and requirements as your first priority. Show in clear terms how you can bring them some solid benefits- saving overhead costs, increasing productivity, reducing head count, or enhancing their profit margins. Unnecessary jargon or technical details won't help much.
Lead generation companies must have certain virtues to graduate into the big league and successfully deal with big corporate clients. You can guarantee success by having a solid infrastructure, the right mindset and the required capability to win their confidence.
3 Pillars Of Business Networking Lead Generation Companies Should Take Into Account
3 Issues With Sales Prospecting Lead Generation Companies Should Be Aware Of
4 Things Lead Generation Companies Should Do To Build Trust With Customers